Contact Us by e-mail
For information e-mail us at gstephens27@gmail.com
705-799-0735
Omemee, Ontario
Member of:
Canadian Kennel Club

Australian Shepherd Club of America

Canadian National Australian Shepherd Association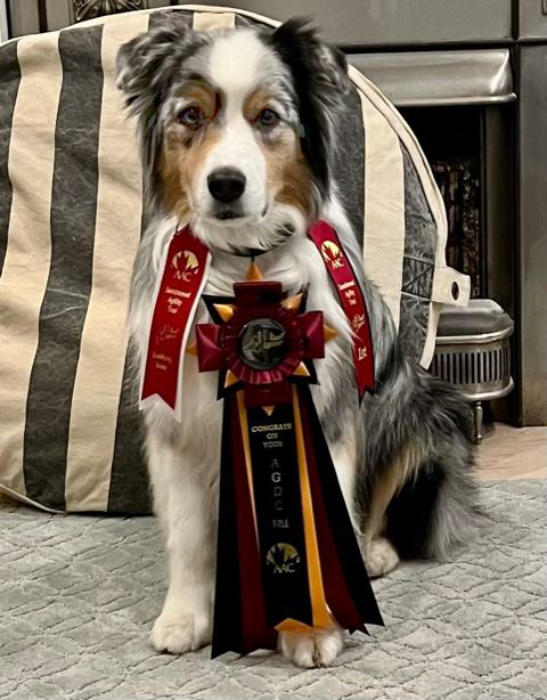 Axel, a Jag and Kiah son, earned his AAC Advanced Games Title today in Elmvale.
Axel and his favorite "sister" Sophie, a Spy daughter, also made the Top Dog list in AAC for 2022.
Owners Brenda and Stuart are proud as punch.