Contact Us by e-mail
For information e-mail us at gstephens27@gmail.com
705-799-0735
Omemee, Ontario
Member of:
Canadian Kennel Club

Australian Shepherd Club of America

Canadian National Australian Shepherd Association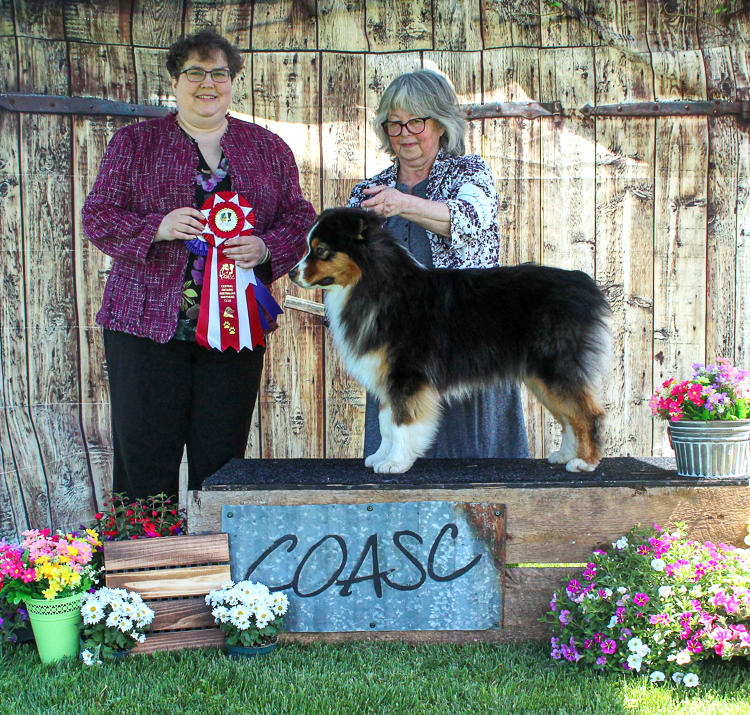 Kirrabilli Dreams of Ministik, "Jake" getting his first ASCA points
for Winners Dog and Best Opposite Sex at one year of age" at the COASC show.

Parents are Gizmo and Sassy. Owner handled by Leah Swatko, Ministik Aussies.
Photo by Makayla Woods.