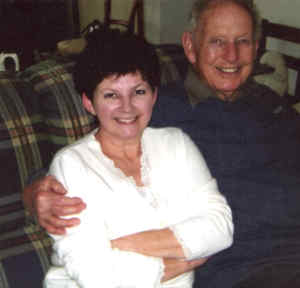 Kirrabilli Australian Shepherds has been involved in competitive dog sports since the purchase of our first Aussie, Bonnie, in 1991. We have enjoyed trialling in obedience, conformation, Rally O, and Nigel's great love, agility.
The dogs have given us great joy and excitement, tempered by the sorrow of losing special friends over time.
However, my greatest sorrow has been in losing my husband, Nigel, in October of 2012, as he and I shared a great passion for the dogs. I am continuing with that passion, in memory of him.
I have two or three litters of puppies a year, and when I do, I work very hard to handle and socialize the puppies in order to prepare them for a bigger world. All the resident dogs enjoy daily runs through the woods, chasing chipmunks, squirrels, or those elusive butterflies in summer.
Aussies are very intelligent dogs and love to train. They are very versatile and agile, and love to hang out with the family. Give me a call if you'd like to talk about whether the Australian Shepherd is right for you.